CLOSED FOR CHRISTMAS
Mike's Pizza is closed from Dec. 22 to Dec. 25. We will open again on Friday, Dec. 26.
While we are closed, you can still check out Redbeard Burgers for some delicious burgers made by Nick the Redbeard, and Johnny 5 Donuts which is now open just three doors down from Mike's Pizza.
亲们,麦可披萨于12月22日至25日暂停营业,12月26日恢复正常营业时间。在此期间,吃不到我们美味的披萨,你可以去红胡子汉堡(紫荆东路29号)享用美国安格斯牛肉汉堡,也可以去我们披萨店的邻居强尼5号多拿滋店去购买美式甜甜圈和法式糕点。
MIKE'S PIZZA KITCHEN
Your Friendly Neighborhood Pizza Guy.
Fresh, Delicious Pizza delivered to your Chengdu Home.
Lunch: 11:00-13:00 Dinner: 16:00-21:00
Donuts!
Johnny 5 Donuts is now officially open! John has been making some first class donuts for the last few months which we have been selling at the Pizza Kitchen, but now the decoration is finally complete and he is stocking the case in his own donut shop. The shop is 3 doors down from Mike's Pizza, beside the Century 21 Realty.
The first week will actually be a bit of a soft opening, we do not have the espresso machine hooked up yet, and John is making smaller batches while we evaluate the demand. We sold out super fast the first day, but John will keep increasing the batch size until we hit the sweet spot.
Gerard will also be there selling his Cheesecake and both sweet and savory crepes made to order. You can add Johnny 5 Donuts on wechat, his ID is j5donuts. You can also check out the website, j5donuts.com for more info.
Croissants!
Our French friend, Florian, was a baker in France and he is planning to open a small bakery here in Chengdu. For the time being he is making Croissant and other pastries which will be available in our store, at Johnny 5 Donuts, and for delivery.
I have to tell you these are some proper pastries. Florian is an excellent baker with a discerning eye for detail, and he will be a welcome addition to Chengdu's community of international chefs and restaurateurs.
The prices are all on the second image. I know they are probably too small for you to read right now, but if you right click on the image and select the open in new tab option it should be legible. I know I should add a lightbox option for all the images on this site, but I am far too busy playing GTA V.
Actually, I wish I was far too busy playing GTA V. I bought the game months ago and only put it in the PS3 last week, at which point in time I learned that I am now too old for video games. It was a heartbreaking epiphany from which I may never fully recover.
New Old Pies!
We used to do a pizza called the Pinocchio. It was an Old NY style pie with sliced Mozz on the bottom, Salami, a generous ladel of sauce, then Eggplants, Artichokes, Pistachios, Real Parmesan and Fresh Basil. We stopped making it for awhile, but now we are bringing it back.
We are also adding a similar style pizza called the Rumpelstiltskin. It starts out the same way, with the slices of Mozz on the bottom, then we throw on a layer of Zucchini, the generous ladel of red sauce, some Garlic, a handful of our homemade Meatballs, Real Parmesan, and Fresh Basil.
I should also add, before I hit the sack, that we are adding the Mickey sandwich. Mickey is the man from Buffalo who insisted I make a Buffalo style pizza, so it is him you have to thank for the Mad Buffalo. The sandwich is pretty much the same as the pizza, Micky and his friends used to order it as a sandwich occasionally but it was never officially on the menu until now. And just to bother my wife, you can order Buffalo Knots as well.
SWEET!
We have Cheesecake again. My wife has been encouraging (nagging) me to put it on the website, but between you and me, I have no idea how much it costs. I am really not the best with numbers. Anyway, Gerard makes the cheesecakes for us now, and I do know that they are delicious, I just don't know how much he is charging for them.
I have now been told that the Cheesecake is 35 yuan and it is available in both Lemon and Regular flavors.
Tis the Season...
A number of people have been asking about gift cards...so we made some...and you can buy them and give them as gifts to people who like pizza and already have an iPad. We're really low-tech, so all you do is give us cash and we keep track of the card's number and the amount on an excel spreadsheet. Personally, I think it's just about the best present you could wake up to on Christmas morning. Except, of course, a real Mike's Pizza, which you can't have on Christmas morning because we'll be closed.
Umm...
I should mention that we are delivering wine again. I drank the last 5 cases we had, but we bought more. The same ones as before...Santa Alvara Cabernet Sauvignon and Sauvignon Blanc. I also added an FAQ section to the website, somewhat inspired by the Pizza Hero at Emilia's in Berkeley.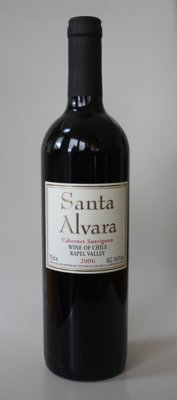 GO FISH!!

I was planning to quote lyrics from "Under the Sea" here, but I'm worried that Disney would slap me with a cease and desist. Actually, I would have changed the lyrics enough to be like a parody..."Down here the Salmon, they all be jammin', under the sea." So in case you haven't figured it out, the new pizza of the month is The Little Mermaid. Our Little Mermaid features a pesto base, topped with spinach, salmon, artichokes, pine nuts, lemon, mozzarella and parmesan. Basically we took every single item that is ridiculously expensive in Chengdu and put it on a pizza. How much would you expect to pay for a masterpiece of this magnitude? 1000 yuan? 10,000 yuan? Well, if you pick up the phone and call within the next 37 minutes, The Little Mermaid will be available to you for the low, low, crazy low price of only 128 yuan. (My wife wants me to remind you to not eat the lemon peel, but you and I both know that you weren't planning on doing that anyway, right?)
SCREAM!!!
There's a right way and a lazy way to make Ice Cream. Let's just say we make it the right way. Imported cream and whole milk, organic free range eggs for the creamy, custard base. We even use whole vanilla pods imported from Madagascar. Like I said, the right way. It's a difference you can taste. In fact, so far it's been pretty common for a customer to order a scoop, take one bite, and then immediately realize that they needed to order another scoop. We only deliver it within 1 km. (Ice Cream melts) so if you live farther away than that you should come pay us a visit.
NEW RULES
My wife showed me the math and explained to me that we're losing money when we deliver small orders farther than 4 km, so we're adding a 10 yuan delivery fee for anything farther than 4 km from us, which we will waive if the order is over 100 yuan. Thank you for your cooperation and understanding.
BUFFALOS!!

We have a new pizza...possibly for a limited time only. The pizza is inspired by The Mickey. However, since all my pizzas are named for fairy tale characters, and those of you who know Mickey can testify that he is anything but fictional; I've decided to call this one the Mad Buffalo. Mad Buffalo is a character from Native American folklore who battled the Thunder Bird, and the pizza is definitely an American style Buffalo Chicken pizza with cream cheese, chicken, bleu cheese and Frank's Red Hot.
We Won Something!
Every year, Chengdoo Magazine and GoChengdoo website do a reader's poll for the "Best of Chengdu." This year, for the first time, they added a category for "Best Pizza" and Mike's Pizza was chosen as the best pizza in Chengdu. So I want to say thank you to all my great customers who took the time to vote for us. It really means a lot to us. I was so excited that I emailed a copy to my mother, and my wife is so happy and proud that she finds clever and subtle ways to make sure the magazine cover is always visible in the restaurant. And we are always very aware that we would be nothing without the patience, kindness and understanding of our customers. So again, thank you all for making this possible.
NOODLES! Seriously, all this time I've been open, why have I not been making Spaghetti? Well, the truth is, I've been making spaghetti for myself all the time. It's delicious. And occasionally for my good friend Gerard, he hasn't complained yet. The thing is, I want my spaghetti to be thick and saucy and meaty...or veggie-y if that's what you prefer. It's not about the noodles. You shouldn't have to proportion bits of sauce on every forkful of noodles because you're worried there won't be enough sauce to last until the last bite. There should be so much of that gorgeous red goodness that you'll need bread to sop up the remainder. So my spaghetti is always covered with a generous amount of my delicious meat sauce. Also, I'm assuming that since I usually deliver to homes and offices that you posess forks or chopsticks...if you need a fork tell me on the phone.
COOKIES! Fresh baked, when you order them. Really, how many other places in Chengdu can you call up and say, "I'd like you to start baking me a cookie right now please." and have that actually happen. These cookies are not sitting around on a rack or in a cookie jar all day, they are baked right when you ask for them. (They are also really big cookies. The same size as our small pizza.) 30 yuan each and they are available in Chocolate Chip, Chocolate Chip or Chocolate Chip.
Looking for delicious pizza made fresh to order and delivered to your door in Chengdu? Look no further. Mike's Pizza Kitchen is the place to call for pizza delivery in Chengdu. We hand-toss an authentic New York style pizza pie and stone-bake it to perfection with the finest ingredients and the best toppings. Call 8522-MIKE and order Mike's Hand-Tossed Chengdu Pizza Pies for delivery.
8522-MIKE
8522-6453
You can always email me at mike(at)mikespizzakitchen.com if you have any questions or comments.
Hours of Operation
Day
Lunch Open
Lunch Close
Dinner Open
Dinner Close
Mon
Closed
Closed
Tues
11:00
13:00
16:00
21:00
Wed
11:00
13:00
16:00
21:00
Thur
11:00
13:00
16:00
21:00
Fri
11:00
13:00
16:00
21:00
Sat
11:00
13:00
16:00
21:00
Sun
11:00
13:00
16:00
21:00